3
Bedrooms
1
Bathrooms
1,000 +
Sq Ft
SOLD
MLS #E5703304
32 Curzon Street, Townhouse 15
Chic and trendy in the heart of Leslieville! Nestled on a quiet lane back from the street, renovated oversized eat-in kitchen with stainless steel appliances, loft/reading/hanging out area. Living room with gas fireplace, skylight and walkout to patio/deck. Three bedrooms, four-piece bath, vaulted ceilings, excellent storage, laundry main floor foyer. Underground parking/bike storage, steps to all amenities of Queen Street and streetcar. Awesome - must see!
Highlights
Style:

Townhouse

Beds:

3

Parking Spots:

1

Baths:

1

Oversized Eat-In Kitchen
Gas Fireplace
Skylight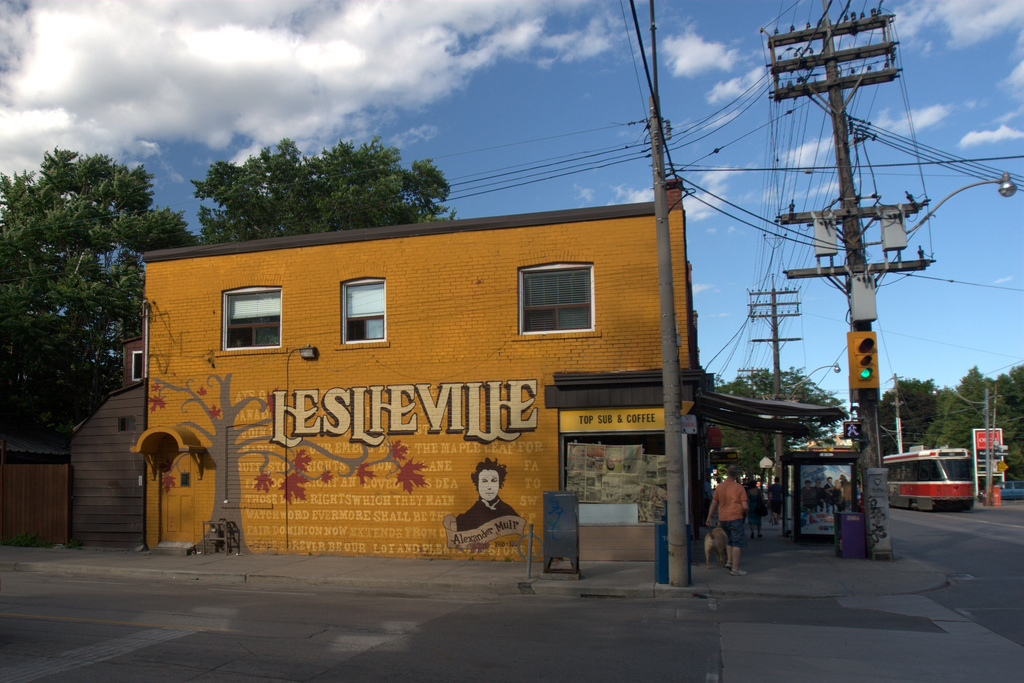 Leslieville
Leslieville is a laid-back Toronto neighbourhood east of downtown. It's a perfect place for a cool and calm life in the city. It is situated east of the Don River, bounded by the Canadian National railway line and Gerrard Street to the north, Empire Avenue to the west, Eastern Avenue to south, and Coxwell Avenue to the east.
The Neighbours
Real estate in Leslieville is single family homes and newer condos. It's popular for working age professionals and young families seeking schools, commutability, and outdoor space. Local Insight: "The Leslieville Farmer's Market is the best one in the city in my opinion. The food is so good- and the live music!" 
What It's Like
The easygoing lifestyle and local business. There are many great parks that add nature to side streets. You can even access the Leslie Street Spit, a scenic conservation area with trails on the lake.
What You'll Like
Leslieville is a neighbourhood in Toronto that offers the best of both worlds; laid back energy along with eclectic local restaurants and shops. With its close proximity to downtown, you can get there easily by streetcars or buses, or drive down with the Gardiner Expressway, DVP or Lakeshore Boulevard.
Colin Kinnear Cynthia Goodchild
Sales Representative / Broker
We are real estate experts, but our clients know us for the relationships we build, the advice we give, and the support we provide. Together, we have over 50 years of experience in Toronto real estate. We've helped literally hundreds of families sell their houses, and find their perfect homes in many of the city's best neighbourhoods. Whether you're selling or buying, moving up or downsizing, we'd like to be your real estate partner. If you are selling, we will add value through our financial savvy, our experience in pricing, and our expertise in marketing. If you are buying, we will add value through our extensive knowledge of Toronto, our experience in negotiating, and our supportive approach. When you're ready to discover just how professional and supportive a real estate partnership can be, contact us.